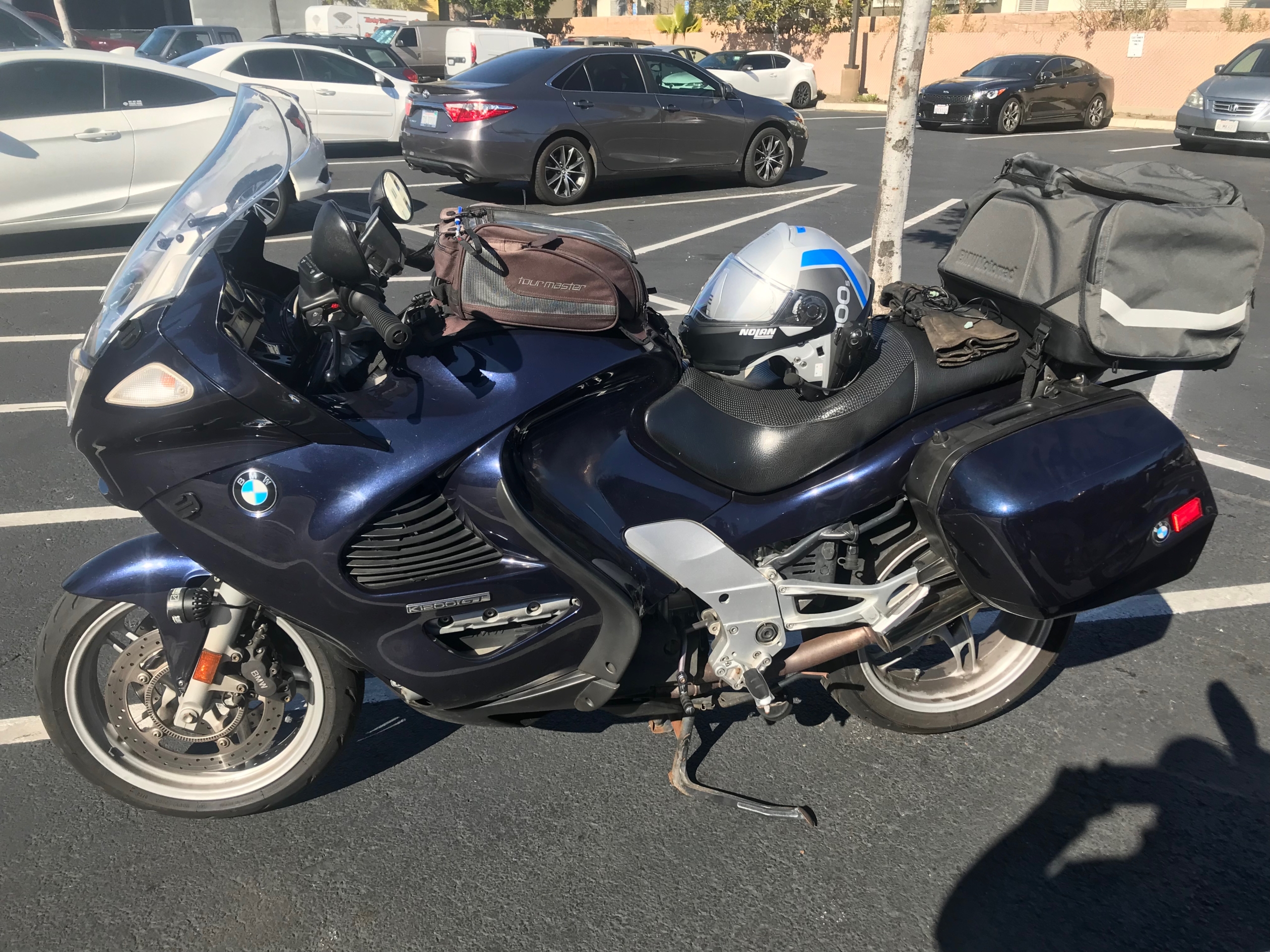 Below is a picture of my 2003 K1200GT with the BMW Soft Bag Large 50 – 55 liter I ordered from
beemerparts.com
.
I work directly with Simeon Simeonov.  I contacted beemer parts by phone and left a message stating what I was looking for.  I was called back within a few hours.  We discussed what I was looking for, Soft Bag Large, and ordered it on line as he requested.  Well the bag was no long available, basically the bag was discontinued as BMW was changing the design.  After talking again to Simeon he said he would check to see if the bag was available somewhere else.  After a couple more phone call Simeon found one for me and within a week it was on it's way.
I believe Simeon went OUT OF HIS WAY to find me the bag AND get it shipped in a timely manner.  Hard to find that kind of customer service anymore, especially today, so a BIG THANK YOU Simeon.
I would like to add the reason for the bag and the timeliness in getting it was to add a few more liters of room for gear while touring Europe this year after a couple years missed.  It made it in time as my GT is being shipped next week.  Looking forward to riding in the Alps and beyond on my GT again.
Thanks again Simeon for GREAT Customer Service.
Bob